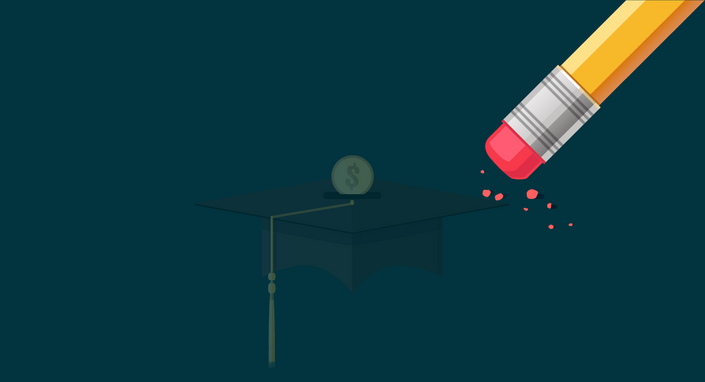 Student Loans 101
A comprehensive system to save a projected $10,000 or more on your student loans
If you have more than $100,000 in student loan debt, keep reading.

There's a conspiracy between student loan servicers and the government, and if you have student loans, you're on the wrong side of it.
Collectively, Americans owe 1.5 trillion dollars in student loans.
Question: do you know how much interest you're paying on your student loans?
You don't have to go check, but chances are, they're somewhere between 6-8%.
And guess what? There's no incentive for the banks or the government to lower your interest rate.
The bank (or the government, whoever you're paying) is happy to collect interest on your six-figure debt.
Sure, you could rely on promises of loan forgiveness to avoid looking at your monthly loan statements, but how do you know what you're even signed up for?
And you can't escape your student loans — not even in bankruptcy.
So what are you supposed to do?
Aside from traveling back in time to tell the 22-year-old version of yourself that no, going to professional school won't, in fact, pay off the way you think it might.


Crushing student loan debt is NOT your fault.
Some professions require a lot of schooling, and for the vast majority of us, paying for degrees (undergraduate, masters, PhDs, professional degrees) can't be done without loans.
And these programs are usually so intense that we can't work while getting our degrees. So, we get loans. Loans to pay our tuition, and loans to pay for us to live inside while we're in school.
Then we graduate, and head into our first jobs, which, of course, don't pay much. We're okay (or at least oblivious) until the deferment period ends.
Then we take a look, run the numbers, and realize we have to live to be 136 in order to live long enough for our income to outpace our debt.
But it doesn't have to be that way.
That's where the Student Loan Eraser comes in.
The Student Loan Eraser from the Student Loan Planner is a system that dives into the super-complicated world of student loans and demystifies it, step by step.
You'll learn about the tools that are out there, plus we'll provide you with a few tools of our own, and you'll take what you've learned and apply it to your unique situation.
Why should I believe that the Student Loan Eraser works?
We've taken more than 600 students through the Student Loan Eraser and collectively, they've saved over $40 million on their student loans. Patterns started emerging after we'd taken the first 20 people through our system. We realized: student loan balances that were five, six, and even seven-figures looked more alike than unique.
So we honed our system, and delivered it over 600 times.
Your situation is unique, but there's only a finite number of possible student loan repayment options out there, so we put together the similarities and created the Student Loan Eraser.
Can you really save me at least $10,000 on my student loans?
Yes, the Student Loan Eraser will work for you.
In fact, I'm so confident in this system that if you:
Have more than $100,000 in student loans
Take action on each lesson in this course
And don't end up saving at least $10,000 over the lifetime of your loan?
I'll give you your money back.
Is this system just a fancy way to get me to click your link to refinance my student loans?
Actually, no, but if you've been searching for student loan repayment solutions, we can see why you'd wonder. Refinancing your student loans only makes sense in a limited number of cases.
If refinancing does make sense for your situation, you'll get a cashback bonus and a much lower interest rate, but refinancing your loans is not the point of this system.
How long will it actually take to get these results?
Honestly, that depends entirely on you. The Student loan eraser is designed to get you to ask tough questions of yourself, your financial situation today, and your best guess as to your financial situation in the future.
After you work through the system, you'll be able to decide what works best for you. You'll make changes to your student loans, and you'll save money almost immediately, but the real impact is the amount of money you save over the lifetime of your loan.
My student loans are really complicated. Does it work for my situation?
I'm willing to wager that it will, in fact, work for your situation.
After working one on one with more than 600 clients, I'm confident when I tell you I've seen it all. I've seen million dollar balances. I've seen student loans in default. I know it feels overwhelming and isolating. And that burden, combined with the feeling that you're all alone in this, will make you think that nothing, no matter how great, can help.
But I'm here to tell you otherwise. The first step is to learn. Take the course. Do the work. And if you're right, and I can't help you? Email me for a refund. Simple as that.
What if it doesn't work for me?
The Student Loan Eraser has worked for hundreds of people, across a variety of degrees, and a variety of balances. I know it'll work for you too.
But no system is perfect, and if it doesn't work for you, it's very easy to get your money back. All you have to do to get a 100% no-hassle refund is to send an email to the email address listed on the last page of the system within 30 days of purchasing the course.
I'm busy and overwhelmed already. How long does the course take from start to finish?
Less than three hours.
We created the Student Loan Eraser with you in mind. We know you're busy doing your life's work (otherwise what were all these student loans for?) and you don't have time to navigate the complex system. So we took out all the fluff, and pared this course down to the essentials so you can find the most amount of money in as little time as possible.
What's in it for you? Why would you help me?
Two institutions are profiting from the student loan debt crisis: incompetent financial institutions and the government. I don't think that's right.
My mission is to help a million people find massive amounts of long-term savings on their student loans.
It's a bold mission, I know, but I'm passionate about reducing the overwhelming burden that student loans are putting on my friends, family, and students. Since you're reading this, you're part of my mission, and I want to help.
How much does it cost?
$199.
The Student Loan Eraser system is a one-time investment of $199, and it's comprehensive. You'll learn the important vernacular of the student loan world, plus you'll learn the strategies you need to decrease your total long-term loan burden by at least $10,000 (but probably a lot more)
Course Curriculum
Welcome Video
Available in days
days after you enroll
Everything You Wanted to Know about Student Loans
Available in days
days after you enroll
Case Studies
Available in days
days after you enroll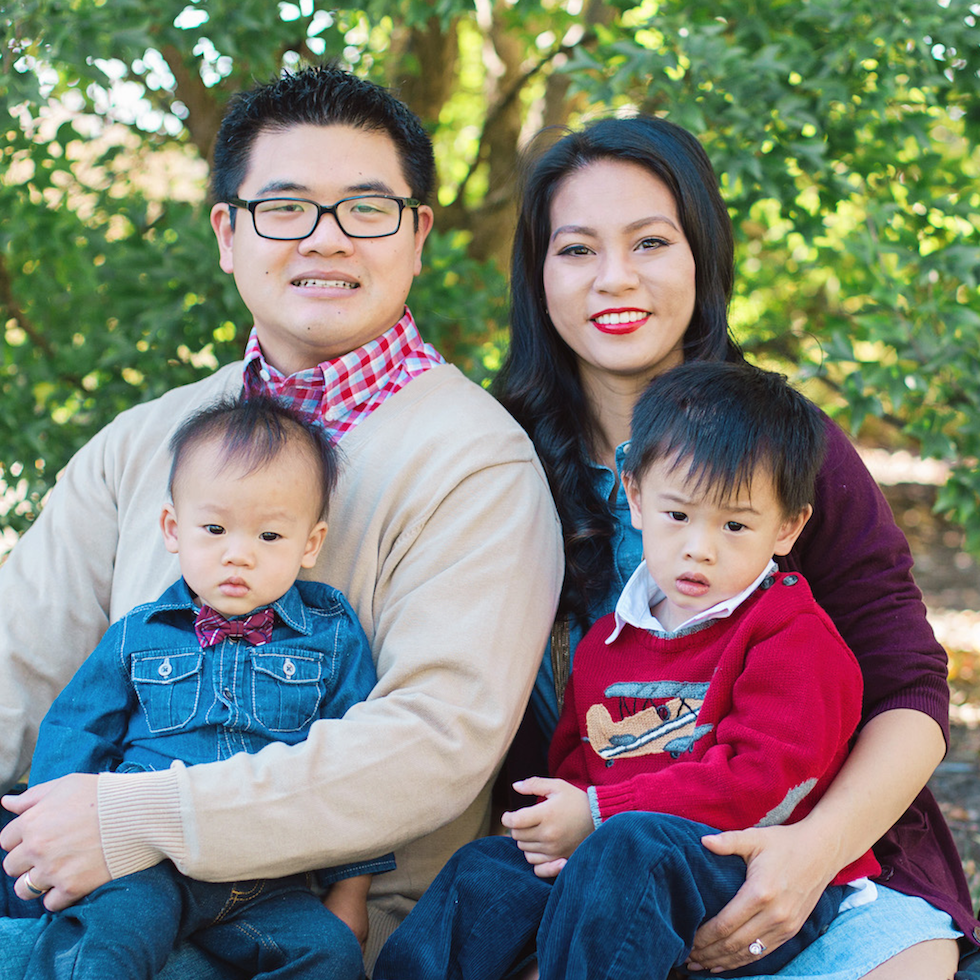 "My husband is in medical training and we are a busy family of five. I just couldn't take it anymore watching the interest grow and feeling unsure that my husband was handling his student loans correctly. I took the course and at the end plugged our own numbers to learn exactly what we should do. We ended up switching payment plans. Had I bought the course just one month earlier, we wouldn't have paid hundreds of dollars in interest. My regret was that I waited. It's a no brainer: this course is the best money you will spend in training."
- Theresa Vo, family finance blogger, DocWife
The Student Loan Eraser consists of seven lessons:
1. What loans do I have?
Stafford Unsubsidized, Stafford Subsidized, Grad Plus, Perkins, FFEL, Direct, and more. The terms are varied enough to make your head spin. By the end of this lesson, you'll know exactly what loans you have and what their names mean.

2. How Does Your Money Philosophy Impact Your Loans?
Before you can come up with a winning strategy to pay off your student loans, you need to do some introspection. The Student Loan Planner Method isn't about telling you how much you should save, spend, or invest. Using our system, we'll identify the payment strategy that aligns with your money philosophy.
3. The repayment plans
A big part of dealing with student loan debt is choosing the best repayment program. How is that possible when there's a ridiculous amount of options? PAYE, IBR, ICR, REPAYE, Extended, Graduated, Standard, WHAT DOES IT ALL MEAN? We'll go through the major plans so you can figure out how to pick the one that's right for you.
4. Strategies for public service loan forgiveness
Do you work for the government or a nonprofit? You MUST watch this module! Public service loan forgiveness is the source of a lot (and I mean a lot) of anxiety. It's easy to get confused by the myriad of options and throw your hands up in despair. Don't do that. These tips will teach you how to take an 80% to 90% bet at six figures in savings.
5. Strategies for private sector loan forgiveness
This lesson dives into loan forgiveness options for the private sector, which is a scary decision. If you feel like there's no way you could pay your loans back in 10 years or less, you need this module. Deciding whether or not to go for loan forgiveness over 20-25 years is a math problem, and just like a math problem, there is a solution.
6. Strategies for refinancing
Here's a secret: refinancing your student loans only makes sense for about 30% of borrowers. Are you in that group? If so, refinancing can be really helpful. This module will show you not only how to get the lowest interest rate on your new loan, but it will also put the most money back in your pocket. Learn my secrets on how I get banks to fight over my students and give them some of the best deals in the country.
7. The guide to consolidation
Most shady student loan scam operations are loan consolidation companies at their core. That's because consolidation is easy. Using consolidation as part of long term repayment strategy is hard. Without a plan, consolidation is useless. See if you're among the four types of borrowers who need to consolidate their loans (and find out what to do after).
But Wait! There are also killer case studies:
7 real-life examples
We don't just stop at theory, we bring home everything you learn by showing you how to apply it in real life to YOUR loans. We'll walk through seven real people, with seven different situations, and apply different strategies based on those situations.
Figuring out what to do for your loans
Once you're armed with all this knowledge, you'll download your copy of the Student Loan Planner calculator to decide what you're going to do in your situation.
Will you go for forgiveness over 20-25 years while saving for the tax bomb? Will you get tax-free loan forgiveness? Perhaps you'll refinance and an get an awesome cashback bonus. The capstone module will get you to the transformation you want with a real plan for your student loans that saves you money.
After taking The Student Loan Eraser, you will never have to rely on your lousy loan servicer for information ever again because YOU will know far more than them.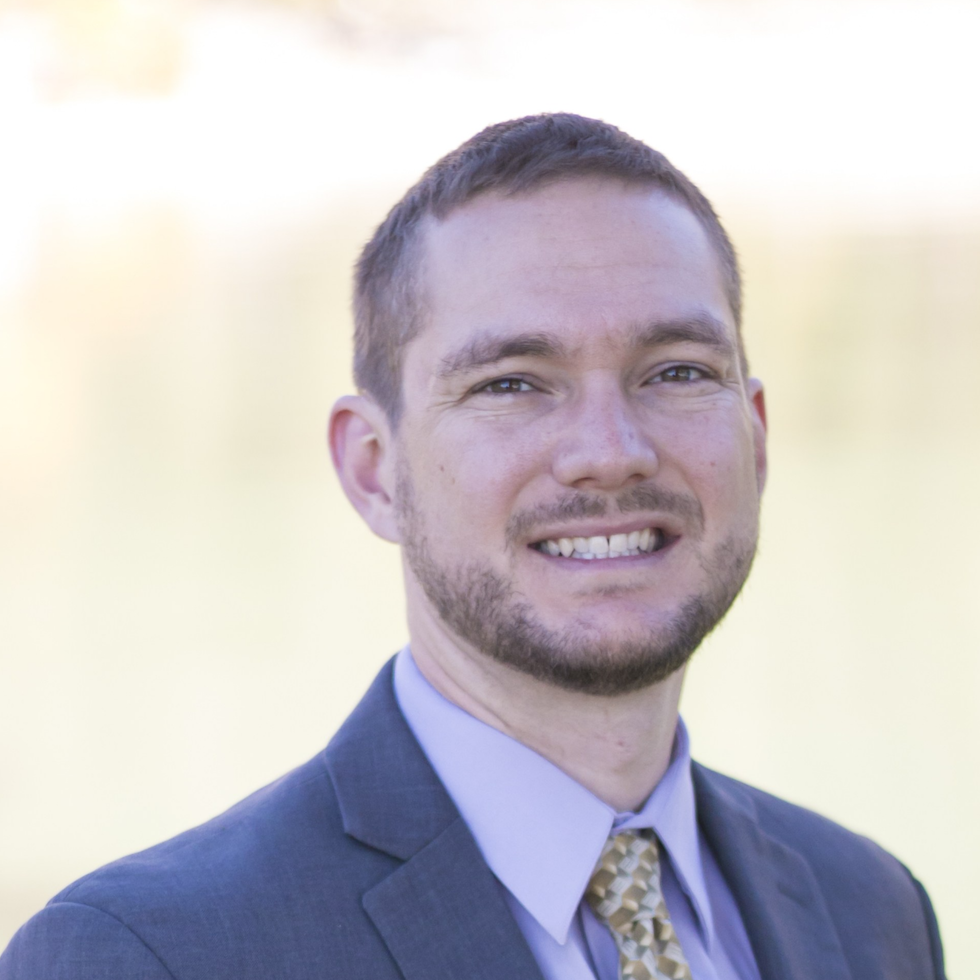 "I work as an independent registered investment advisor and I often find that one of the primary issues that younger clients and prospects face is dealing with student loan debt. My background is primarily in retirement planning, so I purchased Travis's course and have found it incredibly helpful in my practice."
- Justin Boucher, MBA, JustinBoucher.com
Don't forget about the bonuses!
In addition to the seven lessons, seven case studies, and the roadmap for what to do in your unique situation, there are bonuses for everyone who takes this course!
These bonuses include:
-Quarterly calls to get feedback on your burning questions
-Ability to ask questions and comments from me directly in the comments on the course modules
-Lifetime access to the course, including any new material we might create
And more!
Money-Back Guarantee
We want everyone who goes through the Student Loan Eraser system to be thrilled with their results, and we worked really hard to make this system work for everyone. But we know that there's no such thing as a perfect system.
So if you're not happy, for any reason, in the first 30 days after you enroll in this system, reach out to us! We'll refund your money.
In addition, if you have at least $100,000 in student loans, and you're not able to shave at least $10,000 off your total student loan balance by going through the Student Loan Eraser, we'll give you your money back.
Essentially, what we're saying is this: the absolute worst-case outcome here is that you end up paying nothing.
But the best case scenario is that you enroll in the system, and turn your enrollment fee into at least $10,000 long-term. Some students have even seen savings of $100,000 or more.
Seems like a no brainer, right?
Your Instructor

Travis used to be a bond trader for one of the world's largest investment companies.
In that role, he traded over $10 billion of municipal securities and learned the inner workings of the financial industry.
He founded Student Loan Planner after marrying a physician with $120,000 of student loan debt. Helping one of his wife's friends became helping 10 friends, which eventually became 5,000+ other people with student loan debt.
After personally consulting on more than $600 million of student debt for thousands of borrowers, Travis has created a system that can change your life and help you reach financial independence if you owe $20,000 to $1,000,000 in student loan debt.
He lives in St. Louis, Missouri with his wife Christine, who is now free from med school debt.