1.1 Course Introduction
READ ALL OF THIS :)
This course is designed for you if you want to invest for the future, especially if you have $20,000 to $1,000,000 in student loan debt too.
I made this course because I didn't see any great resources specifically designed for borrowers who want to learn how to invest, but who also have with the highest student loan balances.
The average investor really stinks at investing. We know this because that investor historically has underperformed by as much as 5% per year.
Here's what you're going to learn in the course:
Components of investing
Stocks vs bonds
How to choose investments and mutual funds
What percent of your income should go into investments?
When could you retire even though you have massive student debt?
How to manage your own investments to save more money.
Let's get started! The goal is showing you the path to financial freedom for you and your family.
****IMPORTANT NOTE FOR COURSE:
You can speed up or slow down the videos in the course with the gear icon at the bottom right of the video.
You can download any PowerPoint presentations corresponding to the lesson by scrolling to the bottom and pressing the download button.

I encourage you to leave comments in sections where you have questions or just want to share something. You need to scroll to the bottom to see this.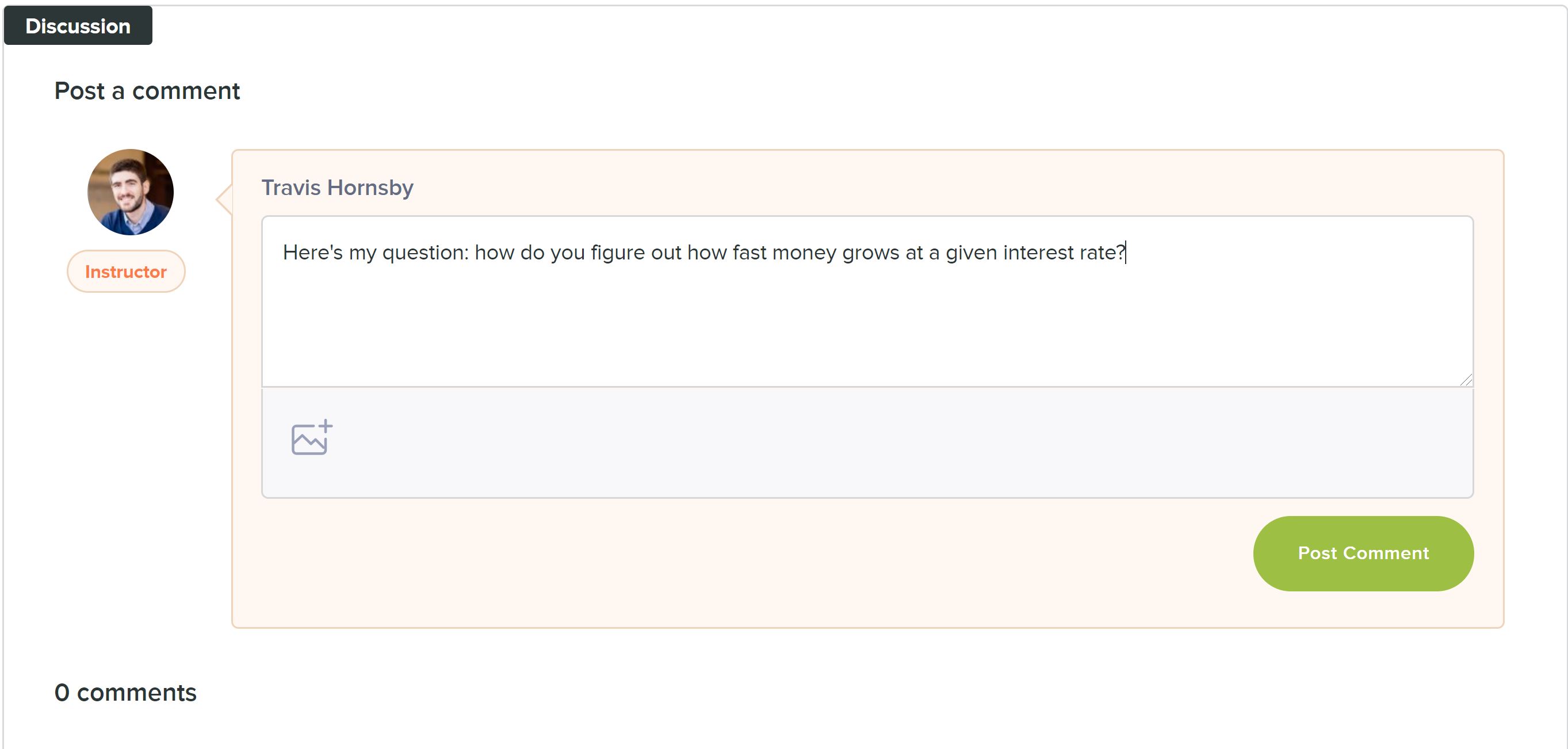 You'll see several optional BONUS sections at the end of the course. We've added several modules in the past couple years since we originally launched this course that apply to niche situations like saving for college, buying a house, etc.
NOW LET'S GET STARTED! I HOPE YOU LOVE LEARNING HOW TO INVEST!
Complete and Continue